LEASING & SPONSORSHIP BUSINESS
Wheellator - Rent - Buy - Lease
Reliable service and speedy processing.
Are you an entrepreneur looking for a new product with a unique selling proposition?
Then the WHEELLATOR could be interesting for you. Help many people and benefit at the same time from various target group oriented concepts.
We offer attractive partnerships in the health industry. For this we provide you with functional concepts for customer acquisition and customer retention. In addition, you benefit from attractive leasing concepts. Both for marketing sponsoring. As well as for the distribution of the walking aid WHEELLATOR.
Action: Contact us and we will discuss your goals and your ideas together.
Send us an e-mail to tukimet@tukimet.fi. You will then receive a free information package about our WHEELLATOR products. Wheellator – Rent – Buy – Lease.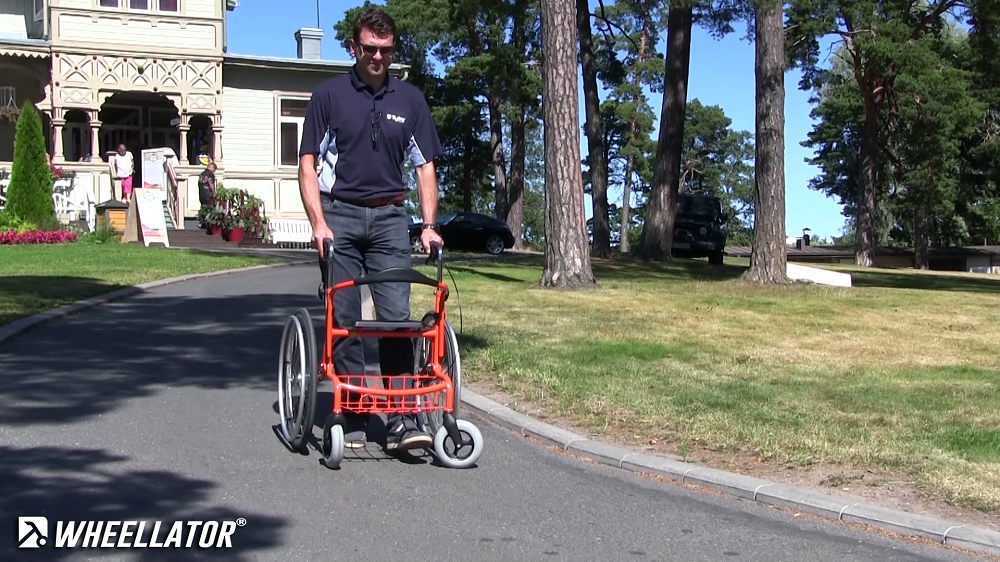 Mobility solution for facilities, Wheellator rent, buy or lease.
You are the facility manager of a rehabilitation clinic, nursing home for the elderly or a hospital.
Are you looking for a mobility solution that allows your customers to feel safe and self-determined? At the same time your nursing staff will be relieved. Then don't hesitate and arrange a free consultation today. To see if the Wheellator is the right aid for your company.
Facilities such as clinics or nursing homes can lease the WHEELLATOR mobility walker at extremely favorable monthly rates.
Your advantages at a glance
Your staff is relieved of time by more independence and initiative of the residents.
Due to the stable construction of the Wheellator and the resulting fall prevention, the independent movement of your clients is promoted. The supervision by your staff is greatly reduced. This frees up capacities for other tasks. By saving time and human resources, the Wheellator ultimately leads to a positive return on investment for your company!
Save budget and service costs with our attractive leasing offer for homes, rehabilitation centers and medical practices.
*** Use the large wheels as advertising space for sponsorship***.
New Leasing already possible from 2 pieces.
Do you have questions about buying or renting the WHEELLATOR?
Send us your contact request now!